Trip to Ancient Egypt for Year 4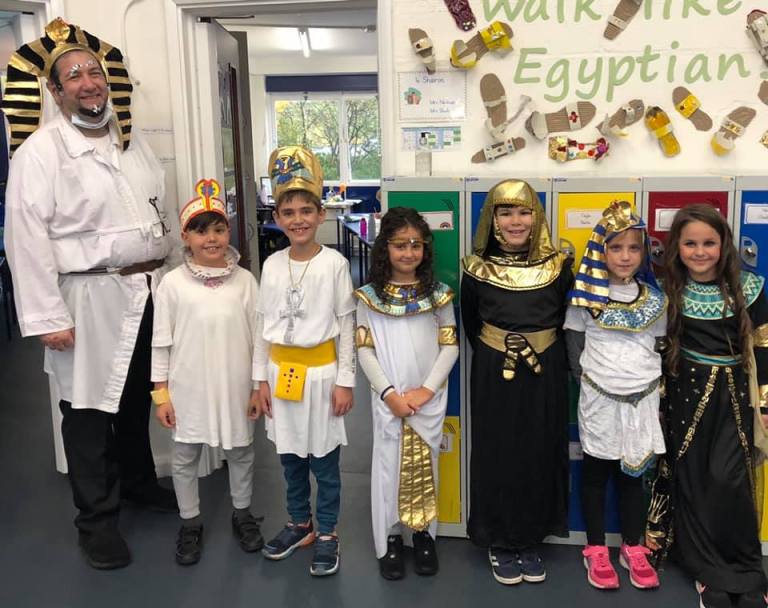 21 October 2020
Year 4 have been transported back to Ancient Egypt today.
They all had the opportunity of being an embalmer. They went through the process of embalming a tomato preparing it for mummification and the journey to the Afterlife. They learnt all about the different Egyptian Gods and thought about making their own. They were able to experience a shaduf and found out how water was collected from the Nile and linked their understanding to the plague of blood affecting the water. Finally they made pictures so that they all looked like Pharaohs and to end the day they were able to taste grapes, figs and dates some of the fruits that would have been eaten in Ancient Egypt.
It was an amazing day.