We are Outstanding! - Pikuach report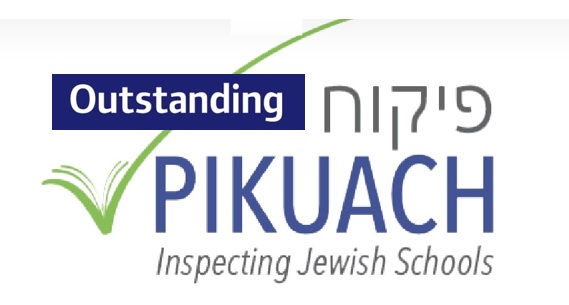 19 July 2022
We are immensely proud to announce the results of our recent 2-day Pikuach inspection.
We have been graded OUTSTANDING. (An outstanding school provides exceptionally well for all its' pupils needs.)
The inspection scrutinised the following areas – and we received the following grades:
- The Leadership and Management in Jewish Education - 1
- The quality of Jewish Education - 2
- Jewish Personal and Spiritual Development - 1
- Overall effectiveness - 1
The report has highlighted so many positives which include:
- Sinai School is a warm, friendly and vibrant community school which provides its children with a strong commitment to Judaism
- All school leaders, along with governors, and all members of staff have worked meticulously to maintain and build on the strengths from the previous inspection. They have a clear vision of the direction in which they want to take the school and all work together to achieve this.
- Pupils thrive in the caring and nurturing environment, where every member of the community is valued
- Sinai School strives to develop strong, confident and articulate young people and this is clearly seen in the way they communicate with each other and with visitors to the school
- Confidence and kindness are not just at the heart of the school but truly lived and demonstrated daily by all stakeholders.
- Parents, staff and pupils are overwhelmingly positive about the school and fully appreciate the family atmosphere, reporting that the pastoral care provided 'is amazing' and that the well-being of children and families is of paramount importance
- The Early Years Foundation Stage lays a strong foundation for Jewish learning
- Pupils enjoy coming to school
- Pupils' spiritual, moral, social and cultural development is outstanding because it is an integral part of the Sinai school community. This is reflected by the Jewish studies teachers, the senior management, the pupils and all staff
- Pupils show great sensitivity and understanding of others
- Jewish Studies development planning is precise and strategic
- Leaders set high expectations for teaching and hold teachers fully accountable for their pupils' progress
Enjoy reading the report!
Pikuach Report 2022